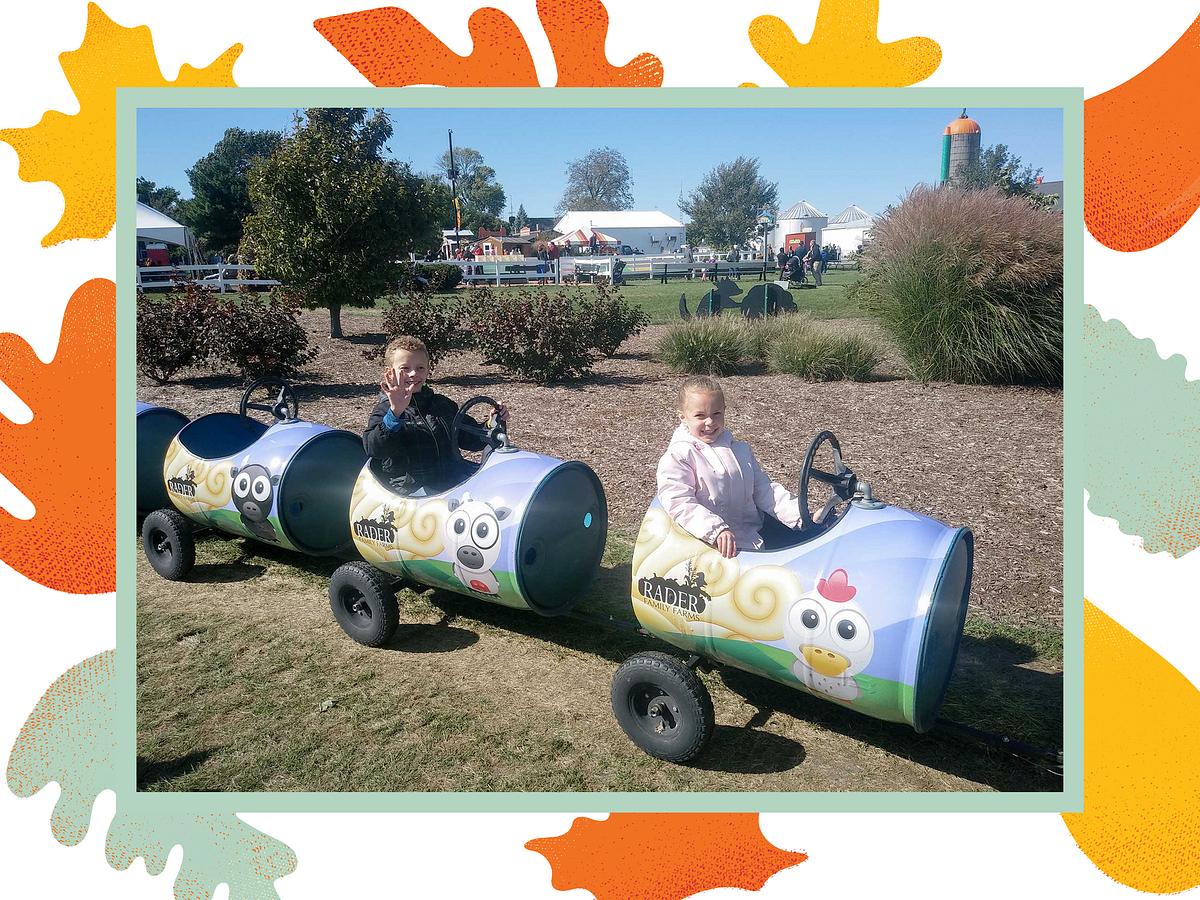 There's a pretty tree that grows tall and boastful across the street from my house. It's neither green nor brown – almost a dark purplish gray. Its leaves are atypical and it's definitely one of the most unique trees I've seen. I still need to ask my neighbor what species it is – I like to know these things.

The other day while doing dishes I noticed that it's leaves are beginning to change. The color is starting to shift to a copper tone. Beautiful, and a reminder that change is on the horizon – Fall is almost here.
With each new leaf that hits the ground with a sound that we cannot hear, it symbolizes that another chapter to our lives will soon be written. A foretelling that we are one step closer to new memories that we will share during this harvest. I like to reminisce on memories, at least the good ones, of my past. To me, Fall is family.
Family is everything, and I know you agree. Sharing moment's of your life that cannot be relived with the people you trust, love, and cherish more than anything is what it's all about. The season of Fall is no exception to that rule, and I adore all of the fun experiences I get to have with my people. Pumpkin patches (I'll be reviewing on of my favorites in a future blog post!), hay rack rides, apple cider, with the smell of burning wood to accompany them all. Laughs and being silly as you lay on a blanket in an open field staring up at the stars, maybe even perhaps while camping. Those types of memories are so precious! So fleeting, and irreplaceable.
My kids keep getting taller, and faster, and more talkative – and nosy! They keep me so busy, and my biggest goal for this Fall is to be present! Keeping myself in the moment instead of thinking about things that I need to schedule or prepare for. Because at the end of the day, my schedule isn't what I will be thinking about when I'm an old gray haired woman. I'll be thinking about my curly haired cuties and how I got to hold them and hug them and share these magical moments with them, before it's "gross, or weird".
So my goal this season is to be intentional with my time, with capturing my memories, and making sure that I make the most out of Fall 2020. What's your intention? Have you made goals for this Fall? I hope you have, so that you can really enjoy your Fall and create lasting memories that you too will be able to think about while reminiscing about days gone by. No regrets!
Cheers to pumpkin spice everything! (yes – I'm that girl!)
One quick note before you go!
During the month of September I will be talking a lot about inspirational stuff. Things happening for my family, inspiring finds and the like. I'm also offering 25% off all fall themed books. I will be showcasing different designs this month, so please be on the lookout for those in my biweekly newsletter if that's something that peaks your fancy! 
Til then, have an amazing week! <3