Does it ever just hit you that Fall is getting ready to come? Maybe its the fact that all of the stores begin to dress their isles in Halloween decor, and Thanksgiving recipe items. Maybe its the slight nip of breezy air that greets you early in the morning on your way to work? At some point, you have to accept that Fall is definitely almost here. As we get ready to welcome Autumn in full force, we can rest assured that some fun Fall happenings are on the way! 


There's a place in Bloomington, IL that my family really loves. It's a place that reminds me of when my kids were younger. They would get all excited and bundled up tight – their eyes growing big when we drove up to Rader Farm's Pumpkin Patch.  
Now I might be a sellout, because I'm not mentioning our local pumpkin and apple host Curtis Apple Orchard, and though I have so many fond memories of the times I have visited there, I don't have the same memories of my little ones running around their yellow brick roads.
Rader Farms is as unique as it is commercial. For one, it's very wide and expansive. Much different than other patches I have frequented in Central, IL that had many more trees and nooks and crannies. When you first enter their parking lot, it's almost as if a pumpkin patch isn't there. It's not until you are welcomed with the beautiful rustic orange and red décor, haystacks, and scattered scarecrow's that almost seem to give you a wink as you pass by.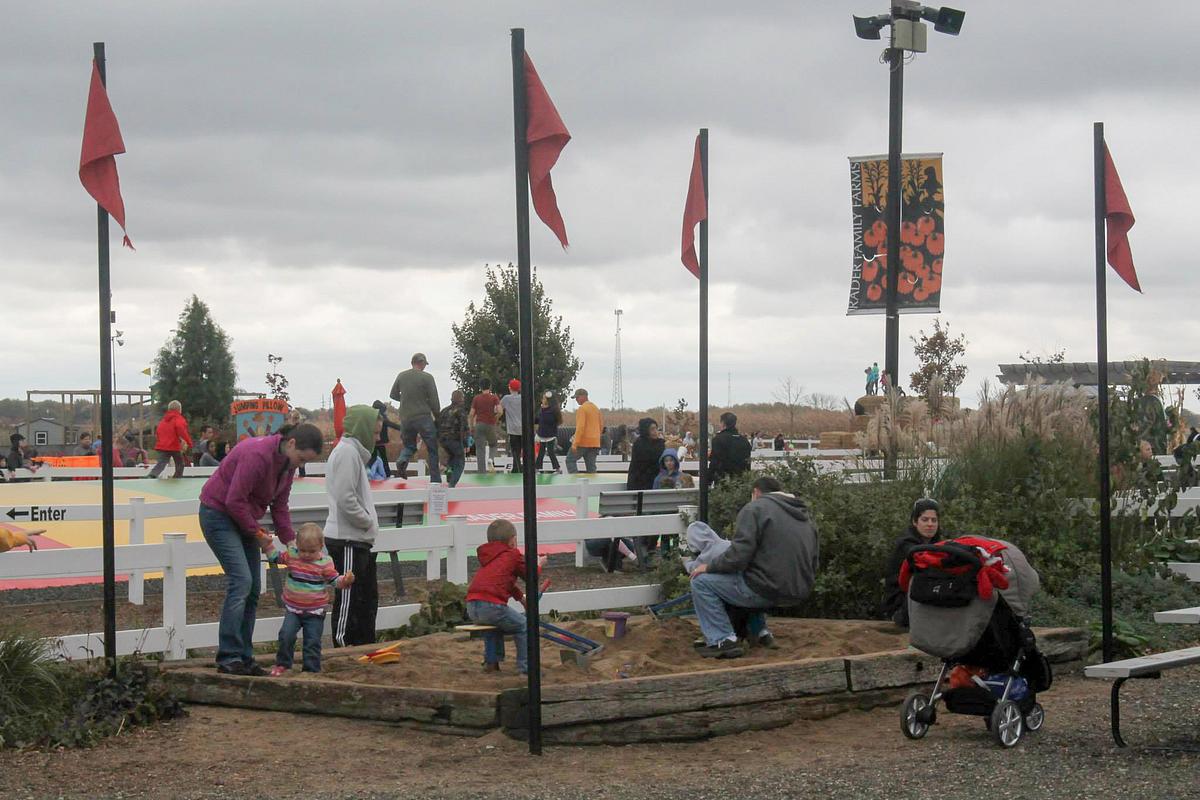 Rows of pumpkins greet you with nicely placed price tags, and it's as if they are screaming "please pick me" all while you continue on towards the family festivities they have waiting. I remember telling my husband Ben how impressed I was with the layout and the homey yet – wait for it – commercial way they put everything together.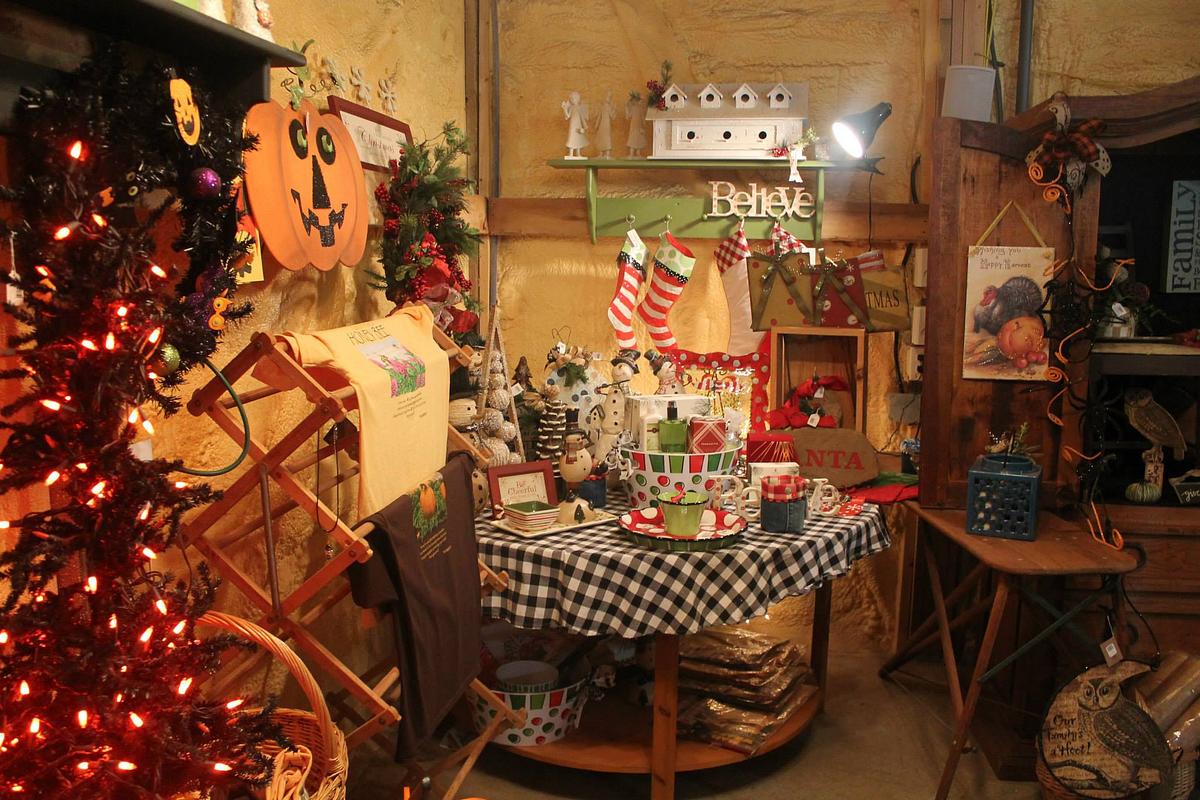 The gift shop area has been meticulously eyed over so as to entice their joyous customers when they come to drink their delicious apple cider or hot food. Speaking of hot food, they have so many options. It is a little pricey, so definitely save up a few bucks if you are taking the family for a lunch or dinner. But the food is delicious, and it complements the apple cider that wafts from patron's hands as you pass by in the chilly air.
The donuts they have created are a contender for the sugar and spice specialties that usually only pumpkin patches can bring! My husband and I judge pumpkin patches on their donuts alone and I can tell you that Rader Farm's has one of the best pumpkin donuts around!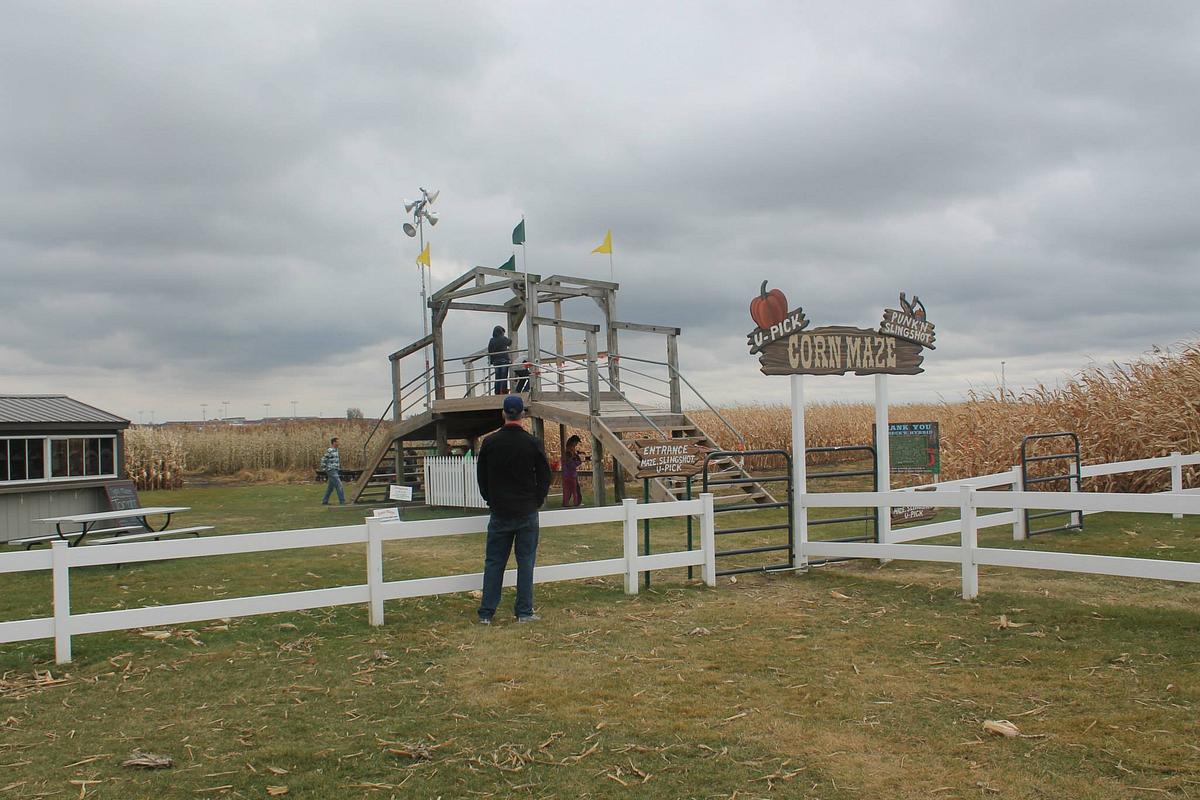 The attractions they have set up are none other than adorable, exciting, and offer that "live like a kid again" fun! From the super tall haystack tower, that will give you a workout to climb, to the huge corn maze you will definitely find something that you can spend at least 20 minutes at a time at. My kids absolutely loved the huge slides made of massive drain pipes and would shoot down them for as long as we would let them.
Because I know you are super busy, I won't continue on about how much my family and I really do enjoy Rader Farms, but I hope I left you with a little bit of insight as to what will await you when you visit! If you want even more info, you can check them out here! Enjoy!!