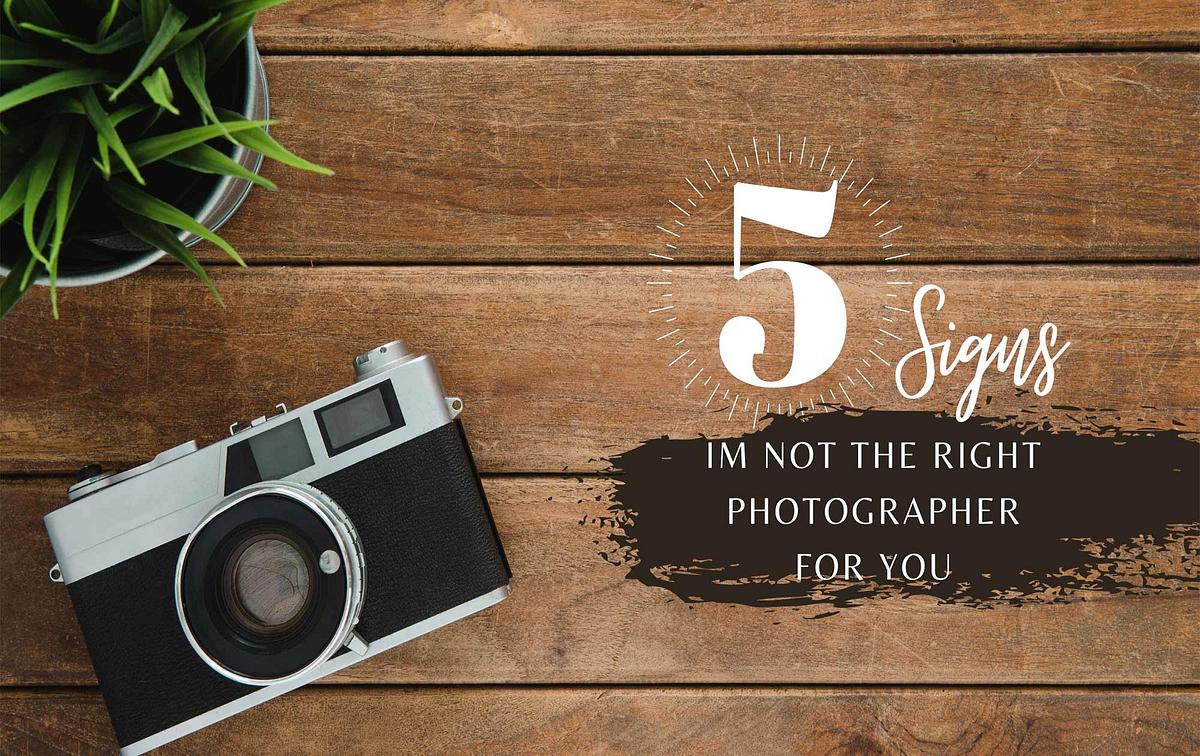 I will be the first to admit, I'm not the right photographer for everyone. Photography is not a one size fits all industry. Certain people gravitate towards certain photographers, and I'm no different.
The same can be said about the photographer gravitating towards a certain person. I say that to say this, it's important that you work well with the photographer that you choose.
These are just a few reasons why you might not work well with me (and that's ok!):
1. You just want digitals.
As I have gotten more educated on Photography as an art form and not just clicking the shutter of a camera. I have realized how much of a disservice it is to push digitals as the main reason I'm taking portraits. I think digitals have their place, but they are not my main objective when working with and providing my art for a client. My goal is to create real life, you can hold and feel beautiful products that will bring joy to your life. That's worth so much more than a digital image.
2. I'm not trendy.
In the world where light and airy images dominate photography, photographers like me seem more on the fringe. I also see a lot of photographers choosing to also adhere to a much more rustic look for their images, where skin tones are much more orange, than their natural hue. That's just not my thing. I like to tell a story, with depth, and emotion – but not while changing my style any way the wind blows. If you're interested in my style and it visually appeals to you – than that's great! If not, that's ok too!
3. I'm too expensive.
I'm not trying to persuade you with some cringe sales pitch. But I think it's important for each client to understand the process of professional photography.
It takes a lot to create a good photo. Equipment costs thousands, editing takes years to learn, and starting a business is a huge endeavor and not an easy task. All of these things are an investment.
When I decided to take on this profession, it wasn't just to invest in myself and my future; it was also to invest in my clients, and their future. Creating beautiful portraits is an investment towards how your children will remember you. Commissioning an artist to create those beautiful portraits for you means that the artist has to eat too. Or they will eventually burn out, and quit. I definitely don't want that to happen. So I charge professional rates that produce excellent product and service.
4. You don't value photography.
For some people, photography isn't…well…it's just not that important to them. Which kind of swings back into why, "You're too expensive" theory plays out. There's a lot of people who don't think photography is a very big deal, and some that do. I always ask people, "If your house caught on fire, what are the most important things you would grab before fleeing?" Take a moment to ask yourself the same… I'm going to bet it would probably be your social security cards, some cash – or your purse or wallet, and your pictures, especially pictures that are not uploaded online and cannot be replaced. Pictures are extremely important when you really take the time to think about it. Trouble is – we don't think about it. Not often enough – and time passes, we age, and then look and have regrets for not investing in one of the most important aspects of life, recording it. Are you one of those people?
5. You can't make the time.
Iget it. Time is precious. We (especially us mom's) have so many hats to wear, and things to do. Deadlines, screaming kids, bills, stress, stress, stress. Who has time for photography? Totally understand, as I'm a mom too! I have the same balancing act to maintain. But I know that with that time passing, you will not be allowed any do-over's. If you can't make the time to capture wonderful photography and create amazing wall art, folios and albums, then I'm just not the right photographer for you.
I hope this explains and helps you determine if I'm meant to be your family photographer or not. Just remember that the ultimate goal is to live your best life, and have no regrets!  Remember that photography is an investment, and no matter who you choose to be your photographer, be sure that they have your best interest in mind.
Have an amazing day!
Thank You!
I know your super busy with life! That's exactly why I have created these busy mom bites! Who has time to read super long blog post's?! Not me, and most likely not you! I hope these quick helpful tips will bring some value and joy to your life! You can check out some of my other busy mom bites listed below! Be sure to not miss my bi-weekly newsletter catered for you!